Marnie Williamson, Sales and Marketing Coordinator at Terra Firma Brands, recently recieved her WSET Level 4 Diploma, and attended the graduation ceremony in London in January.
---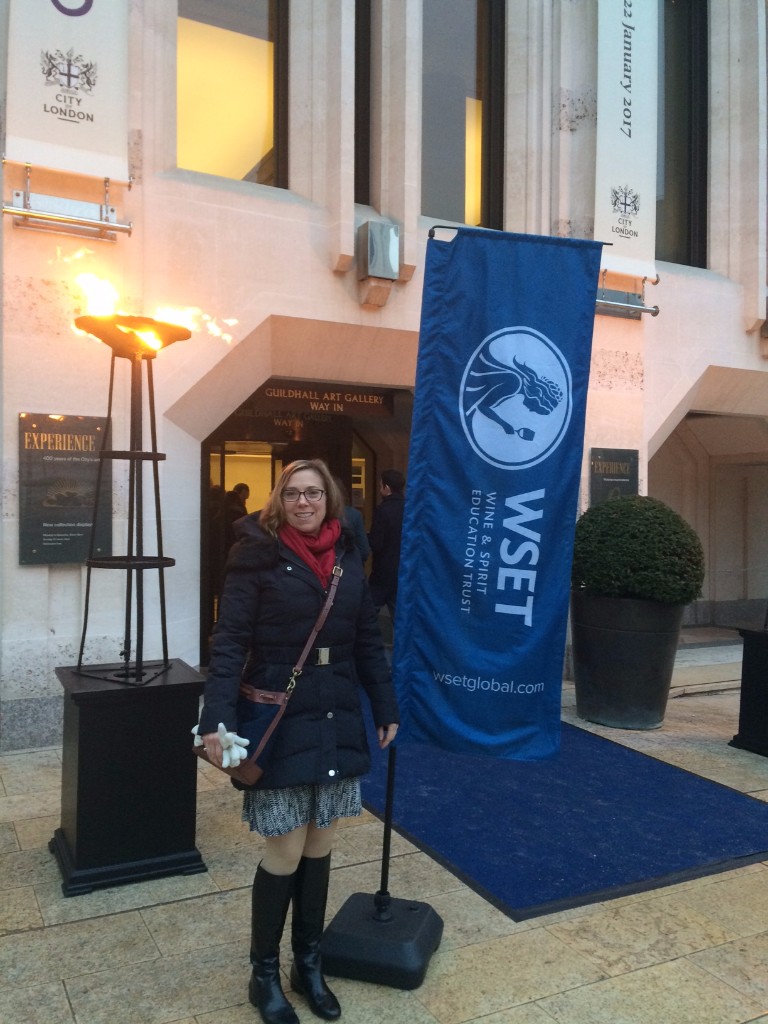 By Marnie Williamson: Marketing and Sales Coordinator, Wine Portfolio Specialist
As soon as I found out I had passed my last unit of study for the WSET Diploma, I decided then and there I would attend the graduation the following January in London.
What a great evening it was!
I love London, so certainly any excuse to visit is welcome, but passing the WSET Diploma was a milestone, and I wanted to be sure that I took a moment to truly recognize and appreciate the achievement. I had heard from fellow alumni that the ceremony and evening in Guildhall was exhilarating and memorable and I wanted to be a part of that.
The evening did not disappoint, and acknowledging the culmination of perseverance was so gratifying.
Each year, the students successfully completing this challenging program are invited to celebrate and congratulate one another with WSET @ Guildhall.
For over 800 years Guildhall has been an important fixture of London. The Gothic grandeur is mesmerizing and one can feel the tradition and history steeped in its halls; the perfect backdrop for the graduation and awards ceremonies.
While Guildhall is splendid and I felt honoured to be welcomed through such historic doors, I think what most impressed me were my fellow students. Travelling from far and wide to congratulate, support and celebrate was inspiring.  We were all so excited and happy to be there! 
The Diploma graduates were all up first and I am happy to note WSET was considerate in providing a Sherry reception before we carried on with the Awards ceremony. Those receiving special awards were truly the best of the best and I understood the time, dedication and perseverance it required for them to be standing up there.
My sincere congratulations to all.
Completing the WSET Level 4 Diploma has been a great accomplishment and also a relief!
I have never been so challenged in my studies and while the WSET Diploma was a huge commitment, it was also extremely rewarding. I would highly recommend it for those wishing to continue their studies. Get ready to be amazed at what you can learn and accomplish.