The history of Charles Tort – from whom we get the delicious Old Vines Côtes du Rhône – is a fascinating tale of passion and love for winemaking in France.
---
Charles Barthélémy Tort was born in 1902 in the village of Vacqueyras and is the son of farmers Maurice and Noémie Tort. At this time growing of wheat, olive trees and vegetables was much more developed than growing grapes for wine.
As a young man Charles Barthélémy Tort sets himself in a very niche segment of local agriculture: the truffle and becomes a « Trufficulteur » while still helping his parents on the family farm and keeping as a hobby (his personal passion) an activity as keeper in the counties of Vacqueyras and Gigondas.
In 1929, he marries Paulette Farnier, niece of Josephine Archimbaud and that's when he starts to venture in the winemaking   business since Aunt Josephine gives him the 3 ha of land she owns.
Charles starts planting vineyards on these 3 hectares and the challenge is set to start the winemaking business.
However, between 1929 and 1939, he sells the grapes directly to winemakers since he does not have the financial capacity to build and invest in a winemaking cellar and equipment.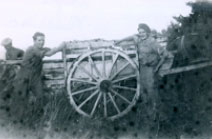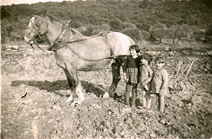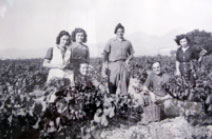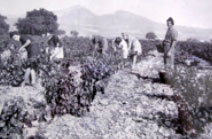 Finally, in 1940 the cellar is built with cement vats which in that time was a big innovation in the region.
Among his 4 children, the oldest, Monique Tort together with her husband Rene Stekas, will take over her dad's business and go on developing the winemaking part of it while keeping the growing of olive trees active.
Their son Jacques Stekas will then take over following the long family tradition. As a young 27-year-old entrepreneur he also adds a new activity to the winemaking and olive trees: A Rhone Valley company that sells bulk wine from the region.
Passionate about the diversity of local terroirs he pursues his winemaking learning and soon develops his own blends adding on the know how his grandfather Charles had passed on to him.
In 2010, Jacques sells his participation in the business and focuses exclusively in developing his brand CHARLES TORT, with his partner Micheline heading the commercialization of the wine internationally through their company Vins et Terroirs Export founded in 2001.